NuTek
NuTek® is Canada's premier brand of nonmetallic boxes used in residential construction and includes the foamed F series ideal for use in locations that require air-tight construction.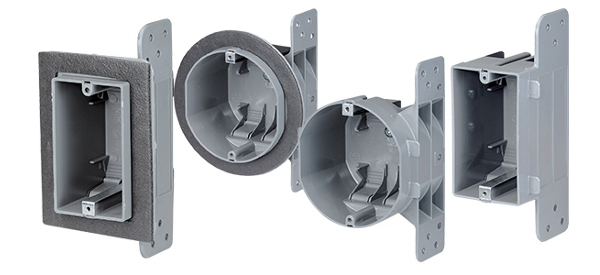 Features & Benefits
Fast Installation
NuTek® boxes can be nailed in place and include bracketed devices. Device, round and square models are available.
Outside Walls
For outside walls, use NuTek's foamed version. The F series is your best choice.