GFI
GFI Metalworking
GFI, offers advanced stamping, sheet metal manufacturing and die making services for customers in such industries as telecommunications, aerospace, electronics, transportation, health care and the military.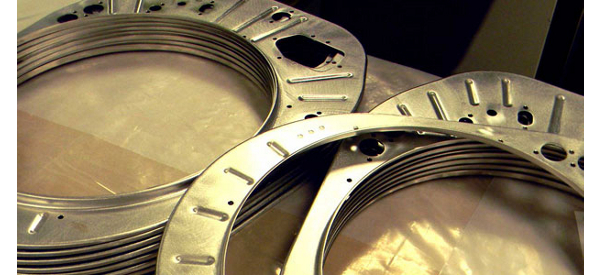 Features & Benefits
Wide Range of Materials – GFI has extensive expertise with various grades of aluminum, extruded aluminum, stainless steel, titanium, copper, Inconel and cobalt.
Paints and Finishes – Metal finishing services available from GFI include powder and liquid painting, silk-screening and plating.
A Process to Fit Your Needs – Completely ISO certified, GFI's metalworking expertise includes CNC punch presses, stamping, brake forming, welding, press-fit hardware, machining, mechanical and electromechanical assembly and finishing