Cable Ties & Fastenings
In 1958, Thomas & Betts invented the Ty-Rap® cable tie to solve the problem of harnessing the hundreds of wires used in manufacturing aircraft. Today, the Ty-Rap® brand remains the benchmark for excellence and innovation in wire management. Among others, T&B's broad offering of cable ties also includes Ty-Fast®, Ty-Grip®, Ty-Met® and Deltec® fastening products and tools – all designed to make the task of fastening, bundling, clamping and managing wires easier for construction, communications, utility and OEM professionals.
When strength, aesthetics, reliability and performance are required, knowledgeable professionals turn to the original and the best source for cable ties and accessories - Thomas & Betts.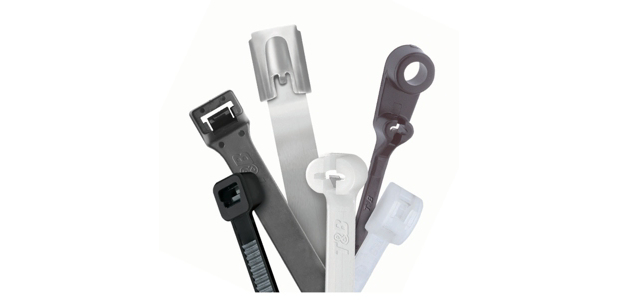 Displaying 0 item(s)Power Pack Part Number