Sta-Kon
Sta-Kon® high performance solderless terminals have been the OEM and contractor's favourite since introduced in the 1930's, and Thomas & Betts Color-Keyed® compression lugs offer end users the ultimate compression connection as a result of the highest grade components and a superior compression tool.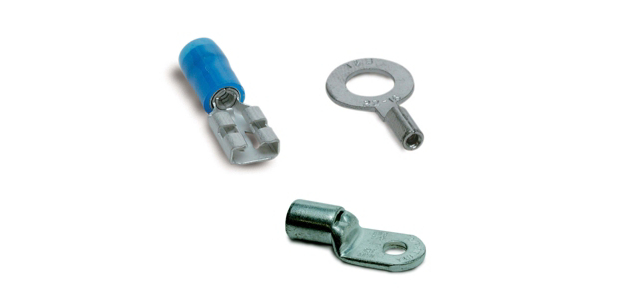 Features & Benefits
Solutions we offer for a reliable connection & wire termination:
Dragon tooth: Advance insulation piercing connectors.
Color-Keyed: Solderless compression connectors.
Shield-Kon: Shielded cable connectors.